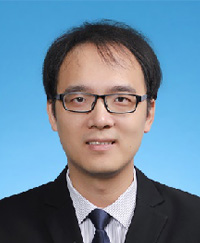 Title: Associate Professor
Office:
Tel & Fax:
E-mail:
Discipline: Instrument science and technology
Research field: Small mass spectrometer system for laser ionization of substances. His research includes the design and construction of instrument, the research and development of key components and related applications. Dr Yu is interested in the different types of ions can be produced by the use of laser in the ionization of substances, and then the element and molecular composition information in samples can be obtained by mass spectrometry, which becomes a multi-purpose sample and a direct analysis tool.