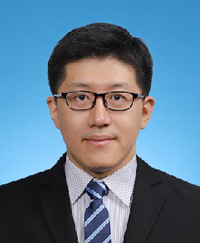 Title: Associate Professor, Doctoral Advisor
Office:
Tel & Fax:
E-mail:
Discipline: Information and communication engineering
Research field: Wireless communication and network, information and signal processing, wireless optical communication, sensor network and application, cloud computation, big data analysis, City perception and computation. He has published more than 80 papers, including 17 SCI papers and 4 patents. Current research topics include: underwater wireless optical communication key technology research, sensor network synchronization and positioning, continuous glucose data mining and modeling, driver behavior analysis, etc.