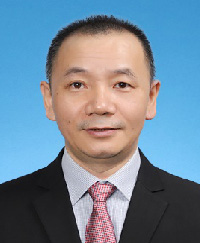 Title: Professor, Doctoral Advisor
Office:
Tel & Fax:
E-mail:
Disciplines: Biomedical engineering, Optics
Research field: Interdisciplinary field of medical optical methods, techniques, applications and instruments. He has presided over the national natural science foundation of China (8 projects), the national 863 plan, provincial and municipal science and technology plan, Hong Kong cooperation, enterprise science and technology development and other projects, and established the biomedical optical testing and imaging laboratory base with initial scale. He has successively carried out research work such as optical coherence tomography (OCT) technology, optical weak measurement sensing technology, surface and other in vitro resonance SPR and non-labeled biomolecular interaction sensing application, high-throughput biochip analysis technology, etc.